ISANA is a non-profit charter management organization that runs 6 high quality public charter schools in Los Angeles. We serve approximately 3100 students from transitional kindergarten through 8th grade.
The word "isana" means "sun" in 3 districts in Eastern Uganda (the Budaka, Kibuku, and Pallisa districts). There are approximately 410,000 people who are mother-tongue speakers of this language. This name was chosen through collaborative input from our students, families, and staff. A sun to us represents the promise of a new day and a new hope for each of us.
We have turned ISANA into an acronym that represents who we are –
Innovative, Socially-Aware, Network of Achievers.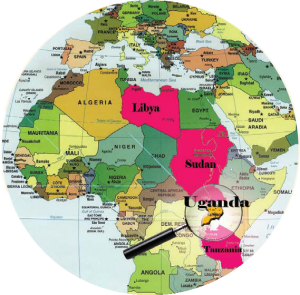 Our Mission
The mission of ISANA is to provide schools where all students will thrive in an atmosphere of high expectations and engaging curriculum with challenging learning activities.  To do this, ISANA creates and operates high-quality charter schools that serve communities in Los Angeles, and offers programs for children and their families, including after-school, evening, and summer programs.
ISANA is a community of diverse individuals where students will develop their intellectual, artistic, and physical talents to the highest degree. Our vision will encompass five critical focus areas that affect the school community:
Academic Excellence
Our academic program will challenge the intellect and maximize the potential of each student to acquire knowledge, concepts, and skills necessary to become thinking, productive, responsible citizens. Excellence in academics results in a love of lifelong learning and supportive, involved community.
Mutual Respect
ISANA will foster a culture of mutual respect that builds trust and engages students in learning.
High-Quality Teachers and Paraprofessionals
Teachers and paraprofessionals will meet ESSA standards by meeting all applicable state certification and licensure requirements.
Parental Investment and Community Involvement
Parents want the best for their children and share in the responsibility and the process of educating their children. These involved parents will serve as catalysts to students' success.
Respect and Diversity
ISANA will be an inclusive community in which people from different cultural, ethnic, racial, and religious backgrounds learn, live, and work harmoniously with mutual respect, without compromising their beliefs and their identities. We will champion the cause of excellence and equity.
Our Goals
Our instructional program is built around researched practices that have been implemented successfully around the country. The articulated curriculum progressively deepens students' understanding of core concepts while avoiding needless repetition. The small classes allow for discussion, small group work, peer and teacher conferences and interviews on a daily basis. ISANA teachers communicate clear expectations about what students learn, how they learn it, and what qualifies as good work. They do so by setting explicit content and performance standards that all students work to achieve, and by making those standards clear to students, teachers, principals, parents, and the community.