What is ISANA?
ISANA is a non-profit charter management organization that runs 6 high quality public charter schools in Los Angeles. We serve approximately 3100 students from transitional kindergarten through 8th grade.
The word "isana" means "sun" in 3 districts in Eastern Uganda (the Budaka, Kibuku, and Pallisa districts). There are approximately 410,000 people who are mother-tongue speakers of this language. This name was chosen through collaborative input from our students, families, and staff. A sun to us represents the promise of a new day and a new hope for each of us.
We have turned ISANA into an acronym that represents who we are
Innovative, Socially-Aware, Network of Achievers.
ISANA MISSION
The mission of ISANA is to provide schools where all students will thrive in an atmosphere of high expectations and engaging curriculum with challenging learning activities.  To do this, ISANA  creates and operates high-quality charter schools that serve communities in Los Angeles, and offers programs for children and their families, including after-school, evening, and summer programs.
Find An ISANA Academy Near You!
Compton • Sun Valley • Central/Vernon • Jefferson Park • Glassell Park • North Hollywood
Latest ISANA News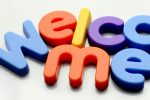 August 14, 2019
Welcome to the 2019-2020 school year! Make sure you have this year's school…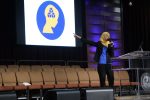 August 13, 2019
Over the course of two weeks all ISANA staff members came together for…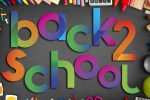 August 9, 2019
Going back to school can be stressful for the whole family. Summer provides…
Upcoming Events
No Events Available
WHAT FAMILIES, STUDENTS AND EDUCATORS ARE SAYING ABOUT ISANA ACADEMIES

Student
ISANA Octavia
This school makes me feel like I'm smart. The teachers help me understand things more. It makes you feel like you want to learn because it's fun. They provide you with what you need to learn.

Teacher
ISANA Octavia
It's a team effort here. The school counseling team is very effective in providing strategies and support. Our Instructional Coaches always provide resources and input to support students' learning in the classroom. The special education team communicates effectively and provides top notch services.

Student
ISANA Cardinal
Everybody does their best to help each other and that helps me grow into a good person.

Teacher
ISANA Cardinal
We maintain a positive learning environment in which our students feel safe and look forward to improving their academic goals.

Teacher
ISANA Cardinal
School counseling services and providing emotional help is above and beyond what other schools do.

Student
ISANA Palmati
I always feel secure with what I am doing. If I do ever need help, I have an amazing teacher to give me tips.

Teacher
ISANA Palmati
ISANA has established an environment in which students feel safe and supported at school. Regular access to technology really benefits student learning opportunities.

Student
ISANA Nascent
Our school does a lot of things well. Our supplies are there. I feel safe at school. My teachers are great at teaching and all of our assignments make sense.
Our SCHOLARS have been accepted to: